Pick8ship and the Container-moment for Parcel Logistics
An article by
Jochen Krisch
of Exciting Commerce
---
Berner Fachhochschule (BFH), Biel
Presentations of Circular Economy projects of Bacherlorstudents led by
Prof. Dr. Jörg Grimm
in partnership with Pick8ship.
---
Pick8ship Podcast of Max Meister and the Supply Chain Heroes (in German)
---
University of St. Gallen (HSG)
Presentations of Masterstudent projects for optimizing supply chains in the context of Circular Economy, led by
Prof. Dr. Jörg Grimm
in partnership with Pick8ship.
---
ne33 Future Retail Excellence Conference 2019, Athens
Pick8ship presents Pick8ship with new use cases.
---
NOAH London 2019
Pick8ship presents at Europes leading digital growth investment Conference.
---
Parcel & Post Expo 2019, Amsterdam
Pick8ship presents on the future of parcel logistics at Parcel+Post Expo, the leading global event for the world's parcel delivery, e-commerce logistics and postal industries.
---
K5 Future Retail Conference 2019
Pick8ship presents on "What the future of logistics brings" in Berlin, June 5, 11:00am, Future Retail Stage.
---
Pick8ship Vision Video released
Visualizing the system from picking to last mile delivery (full length of Video presented at K5 Future retail conference).
---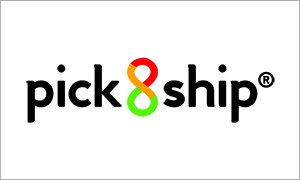 Capital round
Pick8ship Technology AG announces approved capital raise and closing of second financing round.
---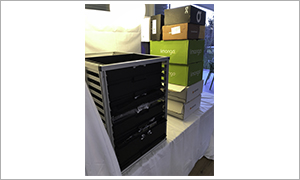 Pick8ship proof of concept tests
With first generation prototypes confirm high potential:
Packing time -70%, Volume -47%
Sorting time -75%, Waste – 90%
---
Disrooptive Demo Day
Pick8ship presents new standards for parcel logistics at Disrooptive Demo Day in Hamburg.
---
Founding of Pick8ship Technology AG
based in Wallisellen (Zurich), Switzerland

Disclaimer: Pick8ship® ist eine Marke der Pick8ship Technology AG. Für das Mehrweg-Logistik System sind Patente angemeldet. Die in dieser Website enthaltenen Informationen sind durch das Urheberrecht geschützt und dürfen nicht ohne vorherige schriftliche Zustimmung der Pick8ship Technology AG genutzt oder verbreitet werden. Die Pick8ship Technology AG übernimmt keinerlei Gewähr, weder implizit noch explizit, für die Aktualität, Korrektheit, Vollständigkeit der bereitgestellten Informationen oder Ansichten. Jegliche Angaben auf dieser Website dienen lediglich zu Informations-Zwecken und können von Zeit zu Zeit angepasst werden. Die Angaben stellen weder ein Angebot noch sonst eine verbindliche Willensäusserung dar. In keinem Fall haftet die Pick8ship Technology AG, ihre Direktoren, Mitarbeiter, Berater oder Entwicklungspartner für Schäden und Verluste irgendwelcher Art, die aus oder im Zusammenhang mit den Information auf dieser Website entstehen können.